Guidance on Federal Employee and Contractor Vaccine and Testing Mandates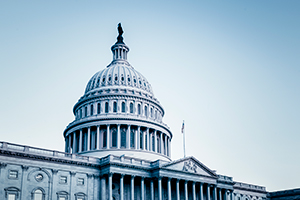 On July 29, President Biden announced the release of preliminary guidelines for a COVID-19 vaccine attestation mandate for all federal employees. The guidelines stated that all federal employees and onsite contractors will be asked to attest to their vaccination status, and if they do not, individuals will be required to wear a mask while working, physically distance from other employees and visitors, comply with screening testing requirements, and be subject to work travel restrictions.
Following these guidelines, the Safer Federal Workforce Task Force (Task Force), which was established by Executive Order (EO) 13991, "Protecting the Federal Workforce and Requiring Mask-Wearing," issued updated guidance on the role of federal agencies in inquiring about the vaccine status of federal employees and onsite contractors. On August 6, their guidance established that agencies will direct onsite contractors to complete a Certification of Vaccination form that contractors will be asked to show upon entry to a federal building and to keep with them while working on federal premises. It also clarifies that onsite contractors who are not fully vaccinated or do not disclose vaccination status will need to be enrolled in an agency testing program or show proof of a negative COVID-19 test result that was taken within three days prior to entry to the federal building or worksite.
On August 18, the Task Force issued additional guidance for employees who are not fully vaccinated. The guidance states that a federal agency or workplace may not require unvaccinated federal employees to work from home based solely on their vaccination status; however, if an employee refuses to get the mandatory testing while working onsite, they can face disciplinary measures. If employees raise disability or religious issues as the reason for not being tested, the agency should review and consider what reasonable accommodations may be offered. Additionally, the guidance clarifies that employees and contractors who are not fully vaccinated only need to undergo the mandatory testing if they will be present on a federal worksite during that particular week. If an employee or contractor is not fully vaccinated and does not work onsite in a given week, they are not required to undergo COVID-19 testing.
We will likely see additional guidance on vaccine and testing mandates for federal employees and contractors in upcoming weeks and months. Additionally, private businesses and other public entities may begin mandating vaccines and testing after the Food and Drug Administration (FDA) fully approved the Pfizer-BioNTech COVID-19 vaccine and President Biden called on business leaders to consider requiring vaccines.
CUPA-HR's government relations team will keep members apprised of any updated guidance we see from the Biden administration.