EEOC Adds Technical Assistance Guidance to Clarify When COVID-19 Is Considered a Disability Under the ADA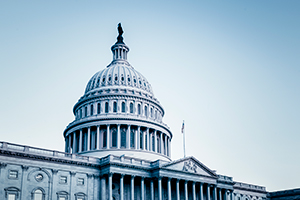 On December 14, the Equal Employment Opportunity Commission (EEOC) released additional COVID-19 technical assistance to clarify certain circumstances under which employers and employees may consider COVID-19 a disability under the Americans with Disabilities Act (ADA) and the Rehabilitation Act. The guidance, which is presented in a Q&A format, focuses broadly on the definition of disability under the ADA and Rehabilitation Act and provides examples detailing how an individual diagnosed with COVID-19 or post-COVID-19 conditions could be considered to have a disability under these laws.
According to an EEOC press release, the technical assistance adds the following key guidance:
An applicant's or employee's COVID-19 may cause impairments that can be considered disabilities under the ADA, regardless of whether the initial case of COVID-19 itself constituted an actual disability.
An applicant or employee with mild COVID-19 symptoms that resolve in a few weeks with no other consequences will not have a disability as defined under the ADA that would make them eligible to receive a reasonable accommodation.
Applicants or employees with disabilities under the ADA are entitled to a reasonable accommodation when their disability requires it, and the accommodation is not an undue hardship for the employer. They are not automatically entitled to reasonable accommodations under the ADA. Employers can choose to do more than the ADA requires.
Employers risk violating the ADA if they prevent employees from returning to work once the employee is no longer infectious and is medically able to return to work without posing a threat to infect others.
The EEOC also clarifies that this technical guidance differs from July guidance from the Department of Justice (DOJ) and the Department of Health and Human Services (HHS), which addresses "Long COVID" as a Disability under Sections 504 and 1557 of the ADA. According to the press release, the DOJ and HHS guidance only focuses on long COVID, while the EEOC's new technical assistance focuses more broadly on COVID-19 in the context of Title I of the ADA and Section 501 of the Rehabilitation Act, which covers employment.
CUPA-HR will continue to keep members apprised of any COVID-19 guidance as it relates to disability and discrimination under EEO law.