White House Reviews OSHA's COVID-19 Vaccination and Testing Emergency Temporary Standard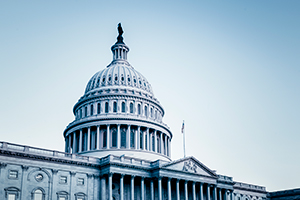 On October 12, the U.S. Department of Labor Occupational Safety and Health Administration (OSHA) sent their COVID-19 Vaccination and Testing Emergency Temporary Standard Rulemaking (ETS) to the Office of Information and Regulatory Affairs (OIRA). OIRA is the White House office responsible for reviewing regulations and proposed regulations before they are publicly released.
The ETS — which has not yet been made public — is expected to require private employers with 100 or more employees to "ensure their workforces are fully vaccinated or show a negative COVID-19 test twice a week" and provide paid time off for obtaining or recovering from the vaccination (additional details regarding what is known about the ETS can be found in this CUPA-HR blog).
What is an ​Emergency Temporary Standard?
While most federal agencies are required to provide public notice and seek comment prior to enacting new regulations, OSHA may bypass normal rulemaking and issue an ETS if doing so is necessary to protect workers from a "grave danger." This allows OSHA to issue the ETS without any feedback from impacted stakeholders and require employers to immediately comply with the ETS upon its publication in the Federal Register.
​Office of Information and Regulatory Affairs Review
OIRA is part of the executive office of the president and is required to review significant regulatory actions — those likely to have an annual effect on the economy of $100 million or more — before they are published in the Federal Register or otherwise issued to the public. As the ETS is determined to be "Economically Significant," an OIRA review is triggered to ensure that it reflects the goals set forth in President Biden's COVID-19 Plan and to ensure OSHA has carefully considered the benefits and costs of the ETS before it is issued.
While draft documents under review are not available for public release, it is OIRA's policy to meet with interested stakeholders to discuss issues on a rule under review. As of October 22, OIRA has convened 68 meetings with outside stakeholders on the ETS and has scheduled meetings through October 25. While CUPA-HR is aware many more additional pending meeting requests (including our own), OIRA has yet to schedule these, and may not. While OIRA review is limited to 90 days, there is no minimum period of review, and given the urgency associated with the ETS it could be issued as soon as this week.
CUPA-HR will continue to monitor OIRA's review process and be sure to inform our membership as soon as OIRA review concludes and OSHA issues the ETS.