DOL Issues Two Requests for Information on Family and Medical Leave in the United States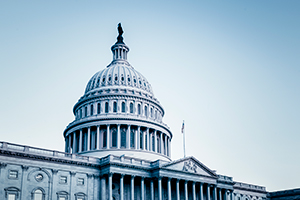 On July 16 and 17, the Department of Labor (DOL)'s Women's Bureau and Wage and Hour Division (WHD) each issued a request for information (RFI) seeking input from interested stakeholders on questions related to job-protected leave in the United States. The Women's Bureau RFI focused on questions relating to paid leave state and employer policies, while WHD's RFI asked for input on current regulations implementing the Family and Medical Leave Act (FMLA) of 1993. Both RFIs have set a 60-day comment period for the public to respond.
In the United States, the FMLA is the only federal law directly addressing parental, family and medical leave, which grants up to 12 weeks of unpaid leave for qualified employees. The FMLA allows employees to take leave to care for a newborn, adopted or foster child, to care for a family member with a serious health condition, or to attend to the employee's own serious health condition. FMLA leave is not guaranteed to all employees, however, as small business owners with fewer than 50 employees are exempt from the law.
WHD issued its RFI on July 17, focusing specifically on regulations implementing the FMLA. DOL clarified that it is looking to gather information concerning the effectiveness of the current regulations and to aid the Department in its administration of the FMLA. According to the RFI, DOL hopes to use the information collected from the public to help identify topics for which additional compliance assistance could be helpful, including opportunities for outreach to ensure employers are aware of their obligations under the law and employees are informed about their rights and responsibilities in using FMLA leave.
The Women's Bureau issued a separate RFI on July 16, which posed questions regarding the possible impact of making FMLA partially or fully paid through either an employer mandate or public funding. Currently in the U.S., some employers provide partially paid FMLA, some states and localities have enacted paid family and medical leave laws to provide partial wage replacement through a state-run insurance program, and a 2019 law allows for eligible federal employees to receive paid parental leave. In the RFI, DOL seeks to gather information concerning the effectiveness of current state and employer-provided paid leave programs, as well as information to identify promising practices related to eligibility requirements, related costs and administrative models of existing paid leave programs.
CUPA-HR is currently circulating a survey to CHROs to collect member input on the RFIs' questions. Comments will be drafted based off of the responses received from members and submitted to both RFIs.