CUPA-HR Submits Comments on DOL Requests for Information on Family and Medical Leave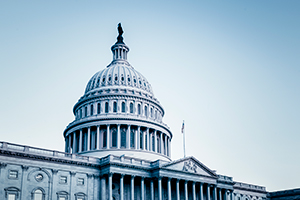 In early September, CUPA-HR submitted two sets of comments responding to two separate requests for information (RFIs) on job-protected leave in the United States — one from the Department of Labor (DOL)'s Women's Bureau and the other from Wage and Hour Division (WHD). Issued in July 2020, the RFIs allowed interested stakeholders to submit comments during a 60-day comment period, during which CUPA-HR circulated a survey to CHROs and analyzed the responses to complete our comments.
WHD issued its RFI on July 17, focusing specifically on regulations implementing the Family and Medical Leave Act (FMLA). DOL stated that their goal was to gather information concerning the effectiveness of the current regulations and to aid DOL in its administration of the FMLA. The survey CUPA-HR sent to CHROs showed that different institutions face different challenges with implementing FMLA, but that a majority of institutions face challenges with determining if an employee has a qualifying serious health condition that allows them to take FMLA leave, managing unscheduled absences, and tracking intermittent leave.
The Women's Bureau issued their separate RFI on July 16, which posed questions regarding the possible impact of making FMLA partially or fully paid through either an employer mandate or public funding. DOL sought to gather information concerning the effectiveness of current state and employer-provided paid leave programs and information to identify promising practices related to eligibility requirements, related costs, and administrative models of existing paid leave programs. The CHRO survey CUPA-HR circulated found that, as a whole, responding institutions found paid family and medical leave provides various benefits for employers and employees alike, but that most institutions preferred a government-provided wage insurance to cover paid family and medical leave as opposed to a government-mandated employer policy.
To read the full comments that CUPA-HR submitted, visit CUPA-HR's Advocacy page.