Trump Issues Executive Order on Combating Race and Sex Stereotyping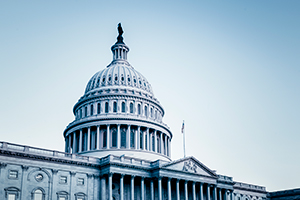 CUPA-HR Signs on to Letter to President Trump Regarding the Executive Order on "Combating Race and Sex Stereotyping" (October 8, 2020)
On September 22, President Trump issued an Executive Order (EO) on "Combating Race and Sex Stereotyping." Once implemented, the EO will impose new requirements on federal contractors, including colleges and universities, with respect to content of workplace training programs.
Many provisions in the EO are straightforward and consistent with Title VII and other laws governing the workplace. Other provisions, however, run directly counter to effective training programs on inclusiveness and diversity and employer obligations under federal and state anti-discrimination laws. In particular, we are concerned about provisions barring training for contractors that ascribe "privileges or status … to a race or sex." Identification of and discussion on how best to combat institutional racism and sexism are critical to addressing racism and sexism in the workplace and creating a diverse and inclusive environment.
While the EO specifically states, "[t]his order does not prevent … contractors from promoting racial, cultural or ethnic diversity or inclusiveness, provided such efforts are consistent with the requirements of this order," this language does not ameliorate our concerns. The contractor provisions of the EO apply to "contracts entered into 60 days after the date of this order." CUPA-HR will be looking for opportunities to engage the government regarding our concerns.
The EO also mandates that federal agencies require some grant recipients "to certify it will not use federal funds to promote concepts" inconsistent with the requirements of the EO. The EO acknowledges the conflict with campus free speech and contains the following language: "[n]othing in this order shall be construed to prohibit discussing, as part of a larger course of academic instruction, the divisive concepts listed in … his order in an objective manner and without endorsement."
As currently written, however, the exemption is vague and will chill free speech and open debate on campus. It will also impose heavy burdens on colleges and universities as they attempt to identify what activity is considered "endorsement" and track grant funds to ensure compliance with the EO.
Under the EO, various agencies must issue implementing regulations and guidance. CUPA-HR will be tracking regulations and guidance and partnering with other higher education associations to respond to these developments.