Congress Passes Emergency Bill That Will Continue Providing GI Bill Educational Assistance Benefits to Student Veterans Transitioning to Online Learning Due to COVID-19
On March 19, the House of Representatives passed Senate bill S. 3503, an emergency bill that will continue providing GI bill educational assistance benefits to student veterans who have had to transition to online learning for emergencies and health-related situations such as COVID-19.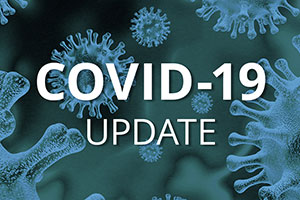 CUPA-HR supported the American Council on Education (ACE) in sending a letter to the House on Wednesday, March 18, urging the House to quickly pass the bill. The letter recognized that, in light of all of the coronavirus challenges, college campuses have had to move to online classrooms for safety reasons, but also acknowledged that moving such programs to online education could have significant and negative impacts on veterans' ability to receive GI benefits.
The educational assistance benefits in the GI bill provide full tuition assistance for student veterans whether they take their classes online or on-campus. However, those who attend on-campus classes receive a higher monthly housing stipend compared to those who choose to take online classes. Moving on-campus classes to online learning as a result of COVID-19 has caused fear that the switch may impact future benefits that veterans receive, particularly cuts in housing stipends. As noted in ACE's letter, because most veteran students and their families have already made housing arrangements, including signing leases for the current semester or term, a drastic cut in their living expenses would be a considerable hardship during these already difficult times.
The Senate bill was introduced to address these concerns during this current crisis and any future emergencies. The bill would allow the continuation of full educational assistance to veterans who were attending on-campus classes but must transition to online learning as a result of school closures related to emergency or health-related situations. This will allow veterans to continue to receive their monthly housing stipends to ensure that they can keep their housing arrangements during this time.
After ACE sent its letter, the House passed the bill on March 19, and it now awaits the president's signature. The president is expected to sign the bill into law within the next couple of weeks. CUPA-HR will continue to keep members apprised of any movement of this bill, as well as of any other emergency bills being introduced in light of the COVID-19 crisis.
Related resources:
Legislative & Regulatory News – Families First Coronavirus Response Act