DOL Announces Final Rule Raising Prevailing Wage Minimums for H-1B Visas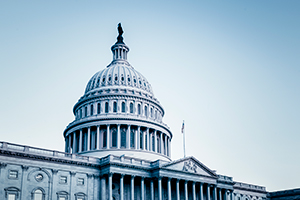 On January 12, 2021, the U.S. Department of Labor (DOL) announced a final rule that will raise government prevailing wage minimums for foreign professional workers under the H-1B and other visa programs. The rule revises a previously released Interim Final Rule (IFR) that took effect on October 8, 2020, but was subsequently struck down by three federal district courts.
While the rule is scheduled to take effect 60 days after it is published in the Federal Register, President-Elect Biden has promised to issue a memo on his first day in office that will halt or pause for at least 60 days any Trump administration regulations that have not taken effect by inauguration. Additionally, it is expected that many of the groups that previously challenged the IFR will seek to challenge the revised final rule.
Details of the Final Rule
The January 12 rule changes the computation of prevailing wages for permanent labor certifications and Labor Condition Applications under the DOL's four-tiered wage structure. That structure is based on the Occupational Employment Statistics wage survey administered by the Bureau of Labor Statistics.
Under the new rule, once it is fully implemented, prevailing wage minimums will increase as follows:
Level I from the 17th percentile to the 35th percentile
Level II from the 34th percentile to the 53rd percentile
Level III from the 50th percentile to the 72nd percentile
Level IV from the 67th percentile to the 90th percentile
In addition to the wage increases, the new rule makes significant changes based on the comments that the DOL received in response to the IFR, including comments from the higher education community led by CUPA-HR. For instance, citing higher education's concerns (page 130) that "implementing such an immediate and significant change may cause disruption to employers' and foreign workers' reliance interests in the old methodology," the DOL "is including in the final rule a delayed implementation period" phasing in the increased wage minimums over a multi-year period beginning on July 1, 2021.
We will keep members apprised as this develops.