CUPA-HR, Other Associations Ask DOL to Rescind Flawed Rule on Prevailing Wage Minimums for H-1B Visas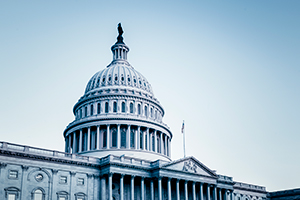 On November 9, CUPA-HR and 18 other associations submitted comments regarding the Department of Labor (DOL)'s Interim Final Rule (IFR) entitled "Strengthening Wage Protections for the Temporary and Permanent Employment of Certain Aliens in the United States." DOL's IFR was unveiled on October 8 and went into effect immediately — preventing the regulated community, including the higher education community, from providing feedback or preparing prior to implementation.
IFRs are a rarely used regulatory tool. Agencies issue IFRs, which become effective immediately, generally with the stipulation that the agency may issue a subsequent and somewhat different final rule based on public comments it receives on the IFR.
DOL's IFR changes the computation of wage levels for permanent labor certifications and Labor Condition Applications under DOL's four-tiered wage structure based on the Occupational Employment Statistics wage survey administered by the Bureau of Labor Statistics. The changes result in significantly higher government prevailing wage minimums for foreign professional workers which, in many cases, precludes U.S. colleges and universities from hiring international employees to fill much needed positions.
The CUPA-HR-led comments express deep concern with the IFR because it was implemented without opportunity for public comment, its methodology is fundamentally unsound, and the IFR does not provide colleges and universities adequate time to adjust to changes. The comments urge DOL to rescind the implementation of the IFR, carefully review the comments submitted, and proceed with a new proposed regulation through Office of Management and Budget/Office of Information and Regulatory Affairs review and then full public notice-and-comment if changes are to be made to the current guidance.
DHS Rule on H-1B Visas
CUPA-HR also joined with ACE and others submitting comments in response to the Department of Homeland Security (DHS) IFR, entitled "Strengthening the H-1B Nonimmigrant Visa Classification Program." The IFR, which was also unveiled on October 8 and put forward without notice or the opportunity for comment, introduces stricter eligibility criteria for H-1B specialty occupations and places new restrictions on H-1B workers at third-party worksites, among its provisions. It will go into effect December 7.
Legal Challenges             
Both the DOL and DHS rules are subject to legal challenges in which a number of leading plaintiffs are institutions of higher education. CUPA-HR joined with 22 other higher education associations in filing two ACE-led amicus briefs supporting requests made to the district courts for the District of Columbia and the Northern District of California, where the cases were filed, to issue injunctions against the rules. A hearing has been scheduled for November 13 in the DC case (which involves the DOL rule) and for November 23 in the California case (which involves both rules).