Student Eligibility for Unemployment Benefits
As the COVID-19 public health emergency continues, policymakers are providing new financial assistance to workers impacted by the outbreak. One form of assistance is additional unemployment compensation for both previously eligible individuals and new classes of workers. Questions remain, however, about which workers qualify to receive such benefits, including whether students who perform work for their school, college or university can receive unemployment compensation.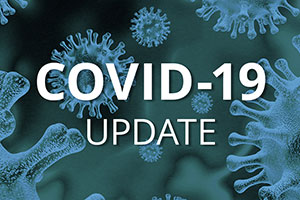 Student eligibility under current federal and state unemployment compensation laws and regulations provides some insight into the manner in which coronavirus-related financial assistance will impact student workers.
Background on Unemployment Compensation
Eligibility for unemployment compensation in the United States is determined by both federal and state law. While federal law applies universally, each state may expand eligibility as it sees fit.
Generally speaking, unemployment benefits are available to covered workers who lost their jobs through no fault of their own and are willing, able and available for full-time work. Additionally, workers must have a certain amount of qualified wages (dependent on the state in which they are employed) and/or have been employed for a certain period of time to be eligible.
Eligibility Under Federal Unemployment Law
The Federal Unemployment Tax Act (FUTA) is the federal law that dictates the manner in which employers should be taxed to finance unemployment compensation for their workers. Employers are required to pay a certain percentage of an employee's wages to their state unemployment insurance fund, which can then be used by eligible employees.
FUTA covers most employers, but exemptions exist for certain forms of employment. This includes services "performed in the employ of a school, college or university" by an enrolled student who regularly attends classes at the institution as well as work-study programs in which the services performed are "an integral part of [the educational] program." Additionally, FUTA excludes from tax payments services performed by student nurses for a hospital or the training school at which they are enrolled, and services performed for a hospital by interns who have completed a four-year course at a certified medical school.
FUTA does cover work performed by a student in the employ of their school, college or university if the services are not tied to their degree.
Eligibility Under State Law Dependent on Individual States
Individual states have different eligibility criteria. Most states prohibit students from receiving unemployment compensation, but several have expanded their eligibility to include student workers. They also differ in their definitions of a student and their treatment of part-time versus full-time students when determining eligibility. CUPA-HR requested input from various higher education human resource professionals, and their responses confirmed diversity among states.
According to a 2012 Congressional Research Service report on student eligibility for unemployment compensation, most states disqualify students from receiving unemployment compensation for two reasons. The first reason is that states view students as unable or unavailable to accept full-time work while enrolled in and actively attending classes. The second reason is that many states require workers to have established earnings in order to qualify for unemployment benefits. Student workers often do not meet this criteria, especially those who work part-time.