House Education and Labor Committee Republicans Introduce Workflex in the 21st Century Act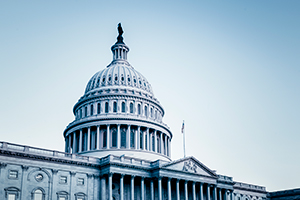 On June 30, Rep. Mariannette Miller-Meeks (R-IA), Ranking Member of the House Education and Labor Committee Virginia Foxx (R-NC), and three other Republican members on the Education and Labor Committee introduced H.R. 4248, the Workflex in the 21st Century Act. The bill amends the Employee Retirement Income Security Act (ERISA) to create Qualified Flexible Work Arrangement (QFWA) plans that allow employers to offer paid time off and several flexible work arrangements to their employees.
According to a press release on the legislation, the purpose of the bill is to encourage employers to provide paid-leave plans to their employees by exempting the employers from state and local leave laws in favor of offering other QFWA plans. As states and localities continue to pass a patchwork of paid-leave laws, this bill provides employers a safe harbor from state and local paid-leave laws and allows them to create and use QFWA plans that can be more consistent across state lines.
The QFWA plans granted under this bill are completely voluntary, and employers are not required to offer such plans to their employees. If an employer decides to offer the QFWA plans, however, the plan must include two major components:
Paid Leave: The plan must set a minimum number of compensable days of leave per year an employee may take, which will be determined by the size of the employer and the employee's tenure with the employer.
Flexible Work Arrangement: The employer must offer eligible employees one of six workflex options, including biweekly work programs, compressed work schedules, telework, job-sharing, flexible scheduling, and predictable scheduling.
Employers that provide QFWAs under this bill will be shielded from penalties at the state and local levels by protections granted under ERISA.
The bill's fate remains uncertain in the Democrat-controlled House. In the 115th Congress, former Rep. Mimi Walters (R-CA) introduced the same bill and received four other Republican cosponsors, but the legislation never made it to the floor for a vote.
CUPA-HR will continue to monitor the status of this bill and keep members apprised of any updates.