CUPA-HR Leads Higher Ed Letter Asking for Further Extension of I-9 Flexibility Guidance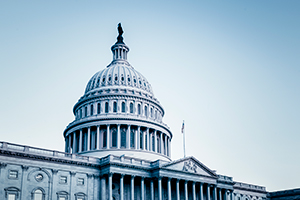 On December 13, CUPA-HR and ten other higher education associations sent a letter to United States Citizenship and Immigration Services (USCIS) Director Ur Jaddou requesting the Department of Homeland Security (DHS) extend its previously announced flexibilities on Form I-9 compliance requirements through June 30, 2022. The guidance, which has been extended continuously since March 2020 and was amended on April 1, 2021, permits remote inspection of Form I-9 documents in situations where employees work exclusively in a remote setting due to COVID-19-related precautions.
The guidance is currently slated to expire on December 31, 2021. As such, colleges that have used the remote I-9 accommodation will be required to physically inspect the documents of affected employees no later than three business days once normal operations resume — providing a very limited window in which to inspect the documents of potentially large numbers of employees.
As the current expiration date is problematic, the CUPA-HR letter requests DHS to extend the I-9 flexibility guidance through the spring semester. The letter highlights two major reasons to extend the guidance past its current expiration date: the uncertainty posed by the Omicron variant and the current guidance's expiration date falling between two major federal government holidays and in the middle of most college and university winter breaks. Given the need for predictability and the wind-down of university operations before the expiration date, the letter also encourages DHS to announce the requested extension on or before December 17, 2021.
Please Submit Your Feedback On the I-9 Process
On a related note, CUPA-HR is requesting your feedback to help our Government Relations team respond to DHS's Request for Public Input on document examination practices for Form I-9 and the guidance for flexibility created in response to the COVID-19 pandemic. To ensure we can provide the most comprehensive feedback to DHS as possible, please make sure someone from your institution responds to CUPA-HR's Survey by 11:00 p.m. ET on December 15. All responses will help us finalize the comments we submit to DHS.