Courts Deny Requests to Delay Effective Date of New Title IX Regulations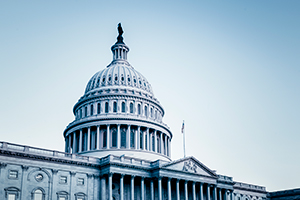 In early August, federal judges in the Southern District of New York and the District of Columbia's circuit court denied two requests from the State of New York and 18 state attorney generals to delay the August 14 effective date of the new Department of Education Title IX rule while the rule continues to be challenged in court.
Citing a lack of evidence to support their claims that the rule itself is likely to be struck down, the judges' orders mandate colleges and universities to comply with the new regulations as the fall semester begins.
In May, Education Secretary Betsy DeVos issued a final rule that changes how colleges and universities must handle allegations of sexual assault and harassment under Title IX of the Education Amendments of 1972. CUPA-HR has since joined two amici curiae briefs (see related resources below) urging the courts to delay the effective date of the new Titles IX regulations. The briefs argued that the time and resources needed to implement the Title IX regulations would divert sorely needed time and resources to respond to the COVID-19 pandemic, as the fall semester was quickly approaching.
In the two cases that have reached a decision, the judges ruled to deny the temporary pause of the new policies implemented by Title IX while the rule was being challenged in the courts. Both judges argued that the plaintiffs in each case failed to establish a "likelihood of success on their claims" in the pending challenges of the rule itself, with the District of Columbia's judge adding that the plaintiff also failed to establish that "they are likely to suffer substantial irreparable harm pending further litigation."
One final motion for a preliminary injunction brought by the National Women's Law Center is pending in a federal court in Massachusetts, but a decision is not expected until September. However, the judge in that case has already signaled that the rule's application won't be enjoined in that court while the rule itself is litigated.
The August 14 effective date has now passed, and colleges and universities around the country are expected to comply with the new regulations in place. The results from the two court decisions and the anticipated pending case show that success in blocking the rule in the long run will be an uphill battle for the higher education community.
CUPA-HR will keep members apprised of any future court decisions on the new Title IX regulations.
Related Resources:
Title IX Final Rule Webinar Q&A With Presenters
Title IX Final Rule – 10 Things You Need to Know
Title IX and Sexual Harassment Toolkit (CUPA-HR members-only)
CUPA-HR Joins Amicus Brief in Support of the Motion to Delay the Effective Date of the Department of Education's New Regulations on Title IX
CUPA-HR Joins Amicus Brief Urging Preliminary Injunctive Relief to Allow American Colleges and Universities Sufficient Time to Implement New Title IX Regulations