USCIS Revises Form I-9 Handbook for Employers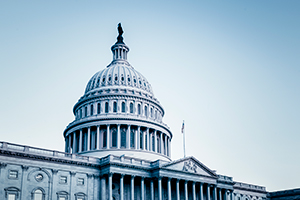 On April 27, the United States Citizenship and Immigration Services (USCIS) made significant updates to the Handbook for Employers: Guidance Completing Form I-9. The handbook is a valuable resource for employers regarding questions on I-9 completion and compliance and addresses many commonly asked questions by employers. The updates to the handbook are effective immediately and address policy and regulatory changes since 2017.
The April 27 revision includes updates based on the latest edition of Form I-9 (which employers must use beginning in May 2020), revised guidance for completing an I-9 form in specific situations, new guidance on how to verify employment eligibility when temporary employment authorization is extended automatically, and new documents for foreign students in the "cap gap" before a change of status to H-1B.
Furthermore, the handbook builds upon the Department of Homeland Security (DHS)'s March 20, 2020, guidance (allowing for document examination "over video link, fax or email" for 60 days or until three days after the national emergency is over, whichever occurs first) and clarifies how an individual can serve as an authorized representative to complete Form I-9 on behalf of an employer in a remote work environment. An employer "may designate, hire or contract with any person … to complete, update or make corrections to Section 2 or 3 on [the employer's] behalf[,]".
In addition to the above-mentioned changes to the handbook, a few language updates have been made. Questions and answers have also been incorporated into the body of the handbook. USCIS has provided a summary of all the changes.