USCIS Fee Rule Increase Temporarily Blocked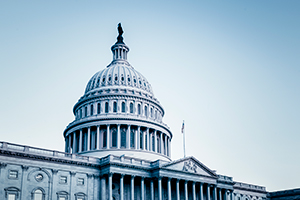 On September 29, the U.S. District Court for the Northern District of California preliminarily enjoined the Department of Homeland Security (DHS) from implementing or enforcing any part of the U.S. Citizenship and Immigration Services (USCIS) Fee Schedule and Changes to Certain Other Immigration Benefit Request Requirements rule (Fee Rule). The Fee Rule was set to take effect on October 2, 2020.
USCIS' final rule, which was published on August 3, adjusts certain immigration and naturalization benefit request fees charged by USCIS by a weighted 20 percent. The new rule also updates the premium processing time frame from 15 calendar days to 15 business days and makes certain adjustments to filing requirements for non-immigrant workers.
The Fee Rule was proposed and finalized following a USCIS — a fee-funded agency — biennial fee review, which determined that current fees do not recover the full cost of providing adjudication and naturalization services.
DHS is expected to appeal the district court's decision, which held that plaintiffs are likely to succeed on the grounds that Acting Secretary Chad Wolf was unlawfully appointed to his position. While the rule is preliminarily enjoined, DHS has stated it will continue to "accept USCIS forms with the current editions and current fees; and use the regulations and guidance currently in place to adjudicate applications and petitions."
CUPA-HR will monitor this closely and provide updates to members as they occur.