SBA Releases Nondiscrimination and Additional Eligibility Criteria for the Paycheck Protection Program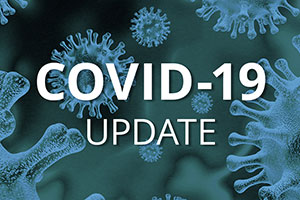 On May 6, the U.S. Small Business Administration (SBA) released an interim final rule (IFR) to supplement previously issued IFRs implementing the CARES Act's Paycheck Protection Program (PPP). The new IFR provides guidance tailored for institutions of higher education, such as additional eligibility requirements with respect to student workers and nondiscrimination obligations.
The CARES Act, which was signed into law on March 27, created the PPP to provide government-backed loans overseen by the SBA but made through private lenders to certain qualified "small" entities. The PPP is primarily intended to provide funds to employers for up to eight weeks of payroll costs, including benefits, and the government may forgive portions of the loan for recipients that retain employees and maintain payroll. In general, eligible recipients of the program's loan include businesses, 501(c)(3) nonprofits, 501(c)(19) veterans organizations, and tribal concerns who have a principal place of business in the U.S. and have 500 or fewer employees, or who meet the SBA employee-based size standard for their industry.
The SBA addressed questions regarding student employees and the employee threshold for PPP eligibility in its new IFR. Specifically, the SBA held that student workers generally count as employees for purposes of determining eligibility, but institutions of higher education should exclude students performing services under the Federal Work-Study Program. Therefore, institutions of higher education applying for loans under the PPP are directed to not count student workers towards their employee count if the student worker's services "are performed as a part of a Federal Work-Study (FWS) Program or a substantially similar program of a State or political subdivision thereof." Institutions of higher education should also exclude payroll costs for FWS students from the calculation of payroll costs used to determine the PPP loan amount. The intention of the rule is to enable smaller institutions of higher education to receive the loan while continuing to provide financial aid in the form of work study.
The IFR also includes information about nondiscrimination obligations provided in federal nondiscrimination laws. Important to the higher education community, the guidance grants recipients of PPP loans exemptions on the same grounds provided in federal nondiscrimination laws for sex-specific admissions practices for private undergraduate higher education institutions. Single-sex private institutions that are otherwise eligible for PPP loans will therefore be eligible to receive the funds.
A 30-day comment period will open on May 8 for interested stakeholders to provide input on the IFR.