Recent Immigration Updates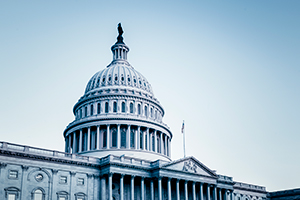 Over the past two months there have been several important actions on immigration policy. Below we provide brief summaries of the activity.
USCIS Resumes Premium Processing in Phases for Forms I-129 and I-140
On May 29, U.S. Citizenship and Immigration Services (USCIS) announced it will resume premium processing in phases for Forms I-129 and eligible Forms I-140. The agency temporarily suspended premium processing in March due to the COVID-19 pandemic.
The timeline went as follows, but all dates are subject to change:
June 1: Premium processing available for all eligible Form I-140 petitions
June 8: Premium processing upgrade requests available for the following Form I-129 case types filed before June 8:

Cap-exempt H-1B petitions that are pending adjudication
All other Form I-129 petitions for nonimmigrant classifications that are eligible for premium processing, filed before June 8 and pending adjudication

June 15: Premium processing available for H-1B petitions that are filed concurrently with Form I-907 and are exempt from the cap because:

the employer is cap-exempt or the beneficiary will be employed at a cap-exempt institution, entity or organization, or
the beneficiary is cap-exempt based on a Conrad/IGA waiver

June 22: Premium processing available for all other Form I-129 petitions, including cap-subject H-1B petitions
DOL Not Extending COVID-19 Extensions to Respond to Inquiries and Recruit for PERM Filings
On June 3, the Department of Labor's Office of Foreign Labor Certification (OFLC) issued Round 4 of its COVID-19 Frequently Asked Questions document. Round 4 clarified that the department would not extend its policy automatically providing employers with additional time to respond to DOL inquiries, including requests for audit documentation, recruitment reports and business verification and sponsorship documentation. The original policy clarified that employers' responses to requests with deadlines between March 13 and May 12 would be considered timely if received by May 12.
Additionally, Round 4 announced OFLC will not continue to provide employers with the additional 60 days to file PERM applications in situations where recruitment could not be completed within the mandated 180-day period. The original policy allowed employers an additional 60 days to file PERM applications so long as they initiated recruitment efforts between September 15, 2019, and March 13, 2020, and the filing occurred by May 12.
Despite these changes, DOL will allow employers to request extensions on these filings. Requests will be reviewed on a case-by-case basis.
ICE Further Extends Interim COVID-19 Procedures for Form I-9 Compliance
On June 16, Immigration and Customs Enforcement (ICE) announced it was extending until July 19 its relaxed enforcement measures related to Form I-9 compliance. The original March announcement clarified that ICE would exercise prosecutorial discretion to defer the requirement to physically inspect the original documents new hires must present during the Employment Eligibility Verification, or Form I-9, process. Instead, employers can implement remote verification.
These temporary procedures were done in response to the COVID-19 public health emergency and the need for social distancing measures. Once the public health emergency ends, employers will be required to physically inspect documents for employees onboarded during the pandemic.
Supreme Court Rejects Trump Administration's Efforts to End DACA
On June 18, the Supreme Court ruled in Department of Homeland Security v. Regents of the University of California that the Trump administration's efforts to block the Deferred Action for Childhood Arrivals (DACA) program were unlawful. According to the Court, the administration did not sufficiently consider other avenues to limit the program, failed to provide adequate justification for its actions and did not weigh the importance of the program to "Dreamers," or those with DACA status. Chief Justice Roberts joined the Court's four liberal justices in the decision.
Acting Secretary of Homeland Security Chad F. Wolf explained that the administration is now considering other ways to end the program. Wolf also indicated the president is willing to work with Congress on legal status for Dreamers.
Trump Administration Suspends Certain Immigrant Entries Through 2020
On June 22, President Trump issued a Presidential Proclamation temporarily suspending entry of new H-1B, H-2B, L-1 and certain J-1 nonimmigrants and their spouses and dependents. The proclamation also extended a previously imposed ban on entry for immigrants outside the U.S. and without valid U.S. visas or travel documents. Both bans will be in place through the end of 2020. The bans do not affect lawful permanent residents, spouses or dependents of a U.S. citizen, temporary workers in the food supply chain, or individuals "whose entry would be in the national interest."
On June 29, the proclamation was amended to change language in Section 3(a)(ii) in an effort to provide clarity. The amendment limits which aliens are exempt from the entry restrictions.
The new entry ban's application on nonimmigrant petitions will only apply to individuals who meet all the following criteria:
They were outside the U.S. on the effective date of the proclamation (June 24, 2020);
They did not possess a valid H-1B, H-2B, L-1 or J-1 nonimmigrant visa as of June 24 and are seeking entry into the U.S. on said visa; and
They do not have an official travel document other than a visa (such as a transportation letter, an appropriate boarding foil or an advance parole document) that was valid on June 24, 2020, or issued on any date thereafter that permits him or her to travel to the U.S. and seek entry or admission.
USCIS Extends Existing COVID-19 Accommodations on RFEs, NOIDs, Appeals and Other Responses
On July 1, USCIS announced that, in response to the COVID-19 pandemic, it is extending its 60-day deadline extension policy for responses to various agency actions to September 11, 2020. The announcement will assist applicants and petitioners who are responding to:
Requests for Evidence;
Continuations to Request Evidence (N-14);
Notices of Intent to Deny;
Notices of Intent to Revoke;
Notices of Intent to Rescind and Notices of Intent to Terminate regional investment centers;
Filing date requirements for Form N-336, Request for a Hearing on a Decision in Naturalization Proceedings (under Section 336 of the INA); or
Filing date requirements for Form I-290B, Notice of Appeal or Motion.
The accommodations, which were initially announced in March as a means of minimizing negative consequences of the COVID-19 pandemic, were set to expire July 1.