Reauthorization of Violence Against Women Act Signed Into Law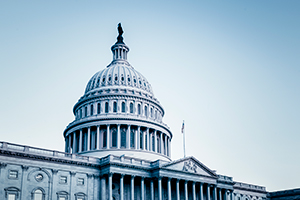 On March 15, President Biden signed into law the Violence Against Women Act (VAWA) Reauthorization Act of 2022. The legislation reauthorizes all current VAWA grant programs through 2027 and was included in the omnibus appropriations package, which provided $1.5 trillion to fund the federal government for fiscal year 2022.
Several of the VAWA Reauthorization Act's provisions will specifically impact higher education institutions. The bill:
requires colleges and universities to conduct campus climate surveys of students to track their experiences of sexual violence on campus;
expands and provides additional funding for the Rape Prevention and Education Grant Program and other existing campus grants designed to provide comprehensive prevention education for students;
establishes a pilot program that provides funding to colleges and universities (among other entities) to create programs on restorative practices to prevent and address sexual violence;
requires the Secretary of Health and Human Services to create a demonstration grant program for colleges and universities to provide comprehensive forensic training to train healthcare providers on forensic assessments and trauma-informed care to survivors of sexual violence; and
requires the Government Accountability Office to examine the relationships between victims of sexual violence and their ability to repay their student loans.
Of particular concern for higher ed institutions is the survey to track student experiences of sexual violence on campus. Conducting the survey could create challenges for the institutions as well as for the Department of Education charged with developing it. Additionally, some institutions are already conducting similar surveys on their campuses, creating a risk of duplicated efforts. This will be a complex undertaking for both the department and higher ed institutions.
CUPA-HR will update members on any additional information on the implementation of the VAWA Reauthorization Act as it is released.