NSF Issues Guidance on Award Salary and Benefit Payments and Suspension of Operations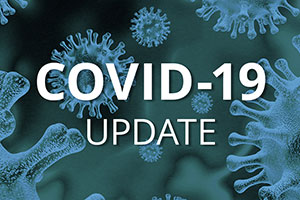 On June 25, the National Science Foundation (NSF) issued guidance implementing the Office of Management and Budget (OMB)'s Memorandum M-20-26, "Extension of Administrative Relief for Recipients and Applicants of Federal Financial Assistance Directly Impacted by the Novel Coronavirus (COVID-19) Due to Loss of Operations."
OMB's M-20-26 extends administrative relief from certain requirements under the regulations governing federal grants and agreements. The administrative relief was issued "to allow a responsible transition to normal operations" for federally funded projects following the COVID-19 economic shutdown.
In accordance with M-20-26, the NSF guidance allows recipients of active NSF awards "to continue to charge salaries and benefits to [their] awards consistent with the recipients' policy of paying salaries (under unexpected or extraordinary circumstances) from all funding sources, Federal and non-Federal."
The guidance also allows recipients to continue to "charge other costs to NSF awards necessary to resume activities supported by the award." The guidance, however, warns recipients not to assume supplemental funding will be made available and reminds grantees to maintain appropriate records and documentation. This regulatory relief will expire September 30, 2020.
Additionally, NSF's guidance informs recipients and subrecipients of extensions in the due dates for Single Audit submissions. For those with deadlines between March 30, 2020, and June 30, 2020, submissions will be delayed up to six months. Those with due dates between July 31, 2020, and September 30, 2020, will be extended up to three months. Recipients are not required to seek approval for the extension, but they are instructed to maintain documentation on why they delayed their filing.
FAQs relating to NSF's implementation of OMB Memorandum M-20-26 for NSF proposers and awardees and for NSF major facility cooperative agreement recipients are available on NSF's website.