House Hearing to Examine Mandatory Paid Sick Leave in Light of Coronavirus (COVID-19) Concerns
On March 11, the House Education and Labor Committee will hold a hearing titled, "The Healthy Families Act (H.R. 1784): Examining a Plan to Secure Paid Sick Leave for U.S. Workers." The hearing is scheduled to take place as COVID-19 spreads throughout the U.S. and as Congress and the White House contemplate measures to address the various implications the outbreak and related public- and private-sector responses may have on the economy.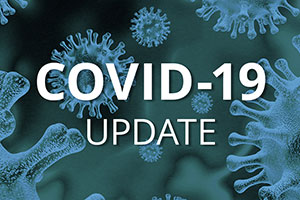 As the hearing title illustrates, one critical issue for Congress and the White House to consider is the financial consequences for workers who are unable to work because of virus symptoms, quarantine, business closures or the need to care for a sick family member or a child who must remain at home due to institutional closures. Another issue to be discussed is companies who provide paid leave to workers via mandatory or voluntary programs, many of which may not be able to afford increased paid-leave use by employees during this time of possible virus-related declines in revenue.
While Congress was quick to pass supplemental legislation providing $8.3 billion in support of efforts to tackle the pandemic, it did not have a component addressing the individual financial consequences for workers. In recent days, lawmakers have begun to express concerns regarding leave and time off for low-wage workers who may not be able to afford to stay home from work if they or a family member become infected, are quarantined or isolated, or if a child's school or their workplace is closed due to an outbreak.
Steps taken to alleviate concerns include legislative proposals and outreach efforts to federal agencies and employers. Congressional lawmakers have also attempted to provide workers with financial assistance during the public health emergency.
Letters to Employers
On March 4, Sen. Mark Warner (D-VA) led 14 other Senate Democrats in a letter to the Chamber of Commerce, National Association of Manufacturers, and the Business Roundtable encouraging employers to provide basic protections for their workers, including:
job protection should they self-quarantine or need to practice social distancing or care for family obligations related to COVID-19;
not forcing workers who are under quarantine or unable to work to use sick or annual leave or report for work when leave is exhausted;
providing flexible scheduling options and ensuring workers have access to financial assistance to meet their obligations should COVID-19 continue to disrupt the economy.
The following day, Sen. Warner shared a similar message with the CEOs of leading companies in the gig economy, urging the companies to set up health funds to compensate drivers who have to cut back their hours, and thus their earnings, due to COVID-19 concerns. The Wall Street Journal reported on March 8 that these companies are deliberating how to provide such benefits.
Letters to the Administration
Lawmakers have also begun to press specific federal agencies to take emergency rulemaking steps to mitigate harm to workers. Specifically, on March 5, Reps. Bobby Scott (D-VA) and Alma Adams (D-NC) sent a letter to Secretary of Labor Eugene Scalia urging him to direct the Occupational Safety and Health Administration (OSHA) to issue an Emergency Temporary Standard (ETS) "to protect workers against COVID-19 in the event that conditions further deteriorate in the United States."
As the letter explains, the Occupational Safety and Health Act authorizes OSHA to issue an ETS if workers "are exposed to grave danger from exposure to substances or agents determined to be toxic or physically harmful or from new hazards," and "that such emergency standard is necessary to protect employees from such danger." Reps. Scott and Adams explain, "It is clear that the time for OSHA to issue an ETA to protect workers from COVID-19 has arrived," since the legal justifications for an ETS have been met. Specifically, they cite the dangers to healthcare workers who are "clearly exposed to 'grave danger' from exposure to the … virus."
Legislation Introduced
Furthermore, lawmakers have begun to issue legislative proposals with a view toward mandating paid sick leave nationwide. This is the case with Sen. Patty Murray (D-WA) and Rep. Rosa DeLauro (D-CT) who introduced legislation providing employer-provided emergency paid sick leave to workers affected by current and future public health emergencies.
The legislation builds on the Healthy Families Act (S. 840 and H.R. 1784), which is the topic of the March 11 hearing, and would require all employers (the press release states "all employers" while the Healthy Families Act only applies to companies with 15 or more employees) to allow workers to accrue seven days of paid leave during a given year and provide an additional 14 days in the event of a public health emergency that the worker could immediately use. The bill would also guarantee the leave covers days during a public health emergency when a child's school is closed, when an employer is closed, or when the worker or a family member is quarantined or isolated.
Concerns to Existing Approaches
While Congress is in agreement that additional stimulus measures will need to be implemented to lessen the damage COVID-19 is wreaking on the economy, there are concerns that paid leave programs are not designed to support a significant percentage of employees taking leave at the same time (70 percent of workers have access to paid leave programs, and rates are lower among hourly and part-time workers), especially for small or medium-sized businesses.
As a result, there are stakeholders and lawmakers who believe mandating leave will not solve the paid leave problem if employers are left unable to sustain their own leave programs while new mandated requirements further exacerbate the situation with virus-related business failures. They also worry that mandates can interfere with employers' ability to provide partial leave or deploy limited leave resources in a manner designed to best limit exposure of workers and the public to the virus.
Other Possible Measures
As a result of these concerns, some lawmakers are looking at other creative avenues Congress could consider in addressing the problems the workforce faces during public health emergencies other than the creation of paid leave mandates for employers.
Disaster Unemployment Assistance
The Stafford Disaster Relief and Emergency Assistance Act (Stafford Act) authorizes the president to provide unemployment benefits, or Disaster Unemployment Assistance (DUA), to individuals who were previously employed or self-employed, are rendered jobless, or whose employment was interrupted as a direct result of a major disaster and are ineligible for traditional unemployment insurance. This has been done before, and DUA benefits have been provided to workers negatively impacted by a major disaster such as 9/11, Hurricanes Charley and Frances in 2004, and Hurricanes Katrina and Rita in 2005.
However, there is currently no precedent for using DUA under the Stafford Act during a public health emergency, and the current definition of a major disaster under the Stafford Act does not include infectious disease. As a result, this solution may require Congress to tweak the definition of major disaster to include public health emergencies, freeing DUA benefits for such circumstances.
Congress could simultaneously expand the benefits to cover those workers who remain employed but are on leave while quarantined, isolated or practicing social distancing in response to public health emergencies. Once completed, the president would have the opportunity to declare COVID-19 (and future public health emergencies) as a "major disaster" and provide states with ample resources to aid workers impacted by the event.
Potential Changes to Unemployment Insurance Programs
Other solutions lawmakers could consider are changes to current unemployment insurance programs that create barriers for workers impacted by temporary public health emergencies. Many programs, for example, require a one-week waiting period to receive benefits. This is because many workers who are laid off quickly find new work. When a public health emergency is called, such waiting periods could be eliminated to allow impacted workers to immediately access unemployment insurance.
Additionally, many unemployment insurance programs require recipients to prove they are actively searching for work while they're receiving benefits. During a public health emergency, policies should encourage workers to stay home, travel less, practice social distancing and not seek job interviews. Workers impacted by health emergencies could be exempted from job-search requirements.
Furthermore, policymakers could tailor unemployment insurance and workers' compensation programs to address the temporary financial needs of those workers who remain employed but are on leave while quarantined, isolated or practicing social distancing in response to a public health emergency. Current programs, while specifically tailored for the unemployed or injured on the job, could be expanded to cover such individuals.
Moving Forward
As more information becomes available on the types of assistance Congress and the White House will likely explore and possibly implement in the coming days, CUPA-HR will continue to follow the issue and keep you apprised of any important changes.
Related resources:
Coronavirus COVID-19 Resources
CUPA-HR Crisis Management Toolkit (CUPA-HR members-only)
CUPA-HR Telecommuting Toolkit (CUPA-HR members-only)