Higher Education Community Asks Congress for COVID-19 Liability Protections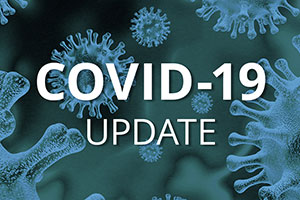 On May 28, CUPA-HR, along with the American Council on Education (ACE) and other higher education organizations, sent a letter to Congressional leaders requesting "temporary and targeted" liability protections for institutions of higher education for incidents related to the COVID-19 pandemic. The organizations stressed in the letter the importance of liability protections as colleges and universities begin to reopen their campuses to students and faculty from all over the world.
While colleges and universities are working to prioritize the health and safety of students, faculty, staff, and visitors who return to campus, uncertainty around COVID-19 and the potential for related lawsuits has many concerned about the fall semester. The letter calls for Congress to enact COVID-19 liability protection for colleges and universities and their affiliated entities, so long as they follow applicable public health standards that have been released to protect individuals from contracting the virus. Recognizing that there may be some "truly bad actors," however, the organizations asked that these protections do not shield "egregious misconduct" practiced by institutions that may have harmed individuals in their community.
Other industries are seeking similar protections. In another letter sent to Congress on May 27, more than 200 trade groups representing various industries urged Congress to create a targeted safe harbor from COVID-19 liability lawsuits for businesses, nonprofits and educational institutions that work to follow applicable public health guidelines. Similar to the ACE letter, they also call for these protections to be limited in scope to preserve recourse for those harmed by businesses, nonprofits and schools that have largely failed to abide by applicable public health guidelines.
Liability protections, like those asked for in the letters detailed above, were not included in the House of Representative's most recently passed COVID-19 stimulus bill, the HEROES Act (H.R. 6800), but Republican leaders in both Chambers have expressed their commitment to passing such provisions. There will likely be negotiations over this issue when developing the final version of the next COVID-19 stimulus bill.
In the absence of federal policy, however, some states have begun to implement their own measures to protect certain industries and sectors from COVID-19 liability lawsuits. Since late March, nine states and Washington D.C. have enacted legislation addressing liability protections, most of which provide these protections for healthcare professionals. More recently, more than 20 pending bills in nine states have been identified that provide additional liability protections to healthcare and other industries.
CUPA-HR will continue to keep members apprised of any letters it has signed onto on the CUPA-HR Advocacy Positions page.