DOL Announces Extensions and Guidance for Employee Benefit Plans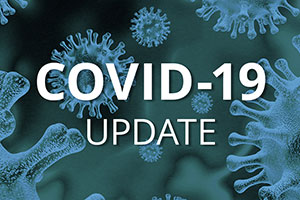 On April 28, the Department of Labor (DOL)'s Employee Benefits Security Administration (EBSA) issued deadline extensions and other guidance under Title I of the Employee Retirement Income Security Act of 1974 (ERISA). The two notices and an FAQ document provide guidance to help benefits plan participants, sponsors and fiduciaries impacted by the COVID-19 outbreak.
The first notice, jointly issued by DOL, the U.S. Department of Treasury and the Internal Revenue Service, announces an extension for a number of deadlines to ensure plan participants, beneficiaries and employers have additional time to make critical health coverage and other decisions affecting benefits during the COVID-19 outbreak. Laid-off plan participants and their beneficiaries will have until 60 days after the national emergency ends to secure alternative coverage through special enrollment in another group health plan (COBRA, the Health Insurance Marketplace, Medicaid or Children's Health Insurance Program). The joint notice also provides additional time for participants and beneficiaries to make claims for benefits and to appeal denied claims.
EBSA issued a second notice announcing an extension of deadlines for plan fiduciaries and plan sponsors to supply required documents to plan participants, beneficiaries and other persons as mandated under Title I of ERISA. The notice explains that these extensions are granted to plan officials so long as they make "a good effort" to supply the documents "as soon as administratively possible."
In addition to these two notices, DOL also published a set of Frequently Asked Questions to provide guidance on health benefits and retirement benefits issues and to help those impacted by the coronavirus outbreak to understand their rights and responsibilities under ERISA.
We will continue to keep you apprised of any additional relevant guidance that may be released by DOL during the COVID-19 national emergency.