DHS Proposes Rule Permitting Alternative Options for Form I-9 Document Examination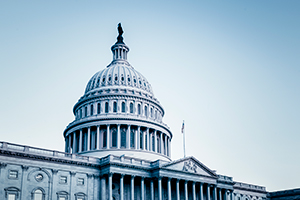 On August 18, the Department of Homeland Security (DHS) published in the Federal Register its anticipated Notice of Proposed Rulemaking (NPRM) on optional alternative examination practices for employers when reviewing an individual's identity and employment authorization documents required by the Form I-9, Employment Eligibility Verification. Interested stakeholders can submit comments on the NPRM through October 17.
Under current law, employers are required to physically examine an individual's identity and employment authorization documents within three business days after an individual's first day of employment. The proposed rulemaking, however, would create a framework under which the Secretary of Homeland Security could allow alternative options for verifying those documents, such as reviewing the documents via video, fax or email.
As explained in the NPRM, the proposal does not directly allow employers or agents acting on the employer's behalf to use such alternative examination options, but instead would create a framework under which the Secretary would be authorized to extend the flexibilities. The Secretary would be authorized to implement the alternative options in a pilot program if they determine such procedures would offer an equivalent level of security, as a temporary measure to address a public health emergency declared by the Secretary of Health and Human Services, or a national emergency declared by the President.
The DHS is issuing this rulemaking following the success of temporary changes to document verification procedures implemented at the onset of the COVID-19 pandemic. In March 2020, the DHS's Immigration and Customs Enforcement deferred its physical examination requirements for Form I-9 and relaxed its enforcement. Employers were allowed to review documents through video, fax or email so long as they also retained copies of the documents. The policy proved successful and was extended several times, but is currently set to expire October 31, 2022. It may still be extended as the agency pursues this rulemaking.
In December 2021, CUPA-HR submitted comments to the DHS in response to the agency's Request for Public Input on remote document examination. In its comments, CUPA-HR reported the results of the survey it conducted of member institutions' experiences with the agency's Form I-9 flexibilities. CUPA-HR members reported positive experiences with the changes and said they did not run into challenges with implementation. Respondents strongly supported a permanent option for remote document examination and said the policy provides numerous benefits for higher education institutions, including providing more flexibility for remote work, reducing the time needed to complete document verification and reducing institutions' paperwork burden. Respondents also criticized physical document examination as overly burdensome.
CUPA-HR plans to submit comments on the NPRM and will likely ask members for their input in the coming weeks.