CUPA-HR Advocates for Higher Ed Relief in COVID-19 Response Legislation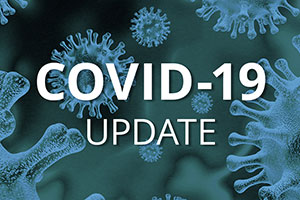 Over the last few weeks, the American Council on Education (ACE), with the support of CUPA-HR and other higher education organizations, sent letters to Congress and federal agencies requesting the government take specific steps to help mitigate the impact of the COVID-19 national emergency on colleges and universities and their students. Below is a comprehensive list and summaries of all the letters CUPA-HR has signed on to thus far.
CUPA-HR anticipates signing on to more letters from ACE as the federal government moves forward with additional COVID-19 relief initiatives. You can find future letters CUPA-HR has signed on to, as well as the ones listed below, on CUPA-HR's Advocacy page.
CUPA-HR Signs on to Letter to Congress Urging Higher Ed Tax Proposals to Support Students and Institutions in Phase 4 COVID-19 Legislation (April 9, 2020)
ACE, CUPA-HR and other higher education associations sent this letter to both the House of Representatives and Senate urging the government to include a variety of temporary tax proposals to address financial hardships that institutions of higher education and students will face as a result of the COVID-19 national emergency. The letter specifically lays out five tax-related policy issue areas, along with potential policies to address the tax issues, that the higher education community believes Congress should address in their Phase 4 COVID-19 response bill to lessen the impact of the crisis on institutions and students.
CUPA-HR Signs on to Letter to Veterans Affairs in Support of the Student Veteran Coronavirus Response Act (April 13, 2020)
In this letter, higher education associations ask the Senate to consider and pass the Student Veteran Coronavirus Response Act (H.R. 6322) – a bill that passed the House on March 31. Prior to this bill, Congress had passed legislation to ensure that student veterans would not lose access to their GI Bill benefits and housing allowances as they moved to mandatory distance learning. The letter encourages the Senate to quickly pass the Student Veteran Coronavirus Response Act that will address additional disruptions to veterans' education benefits caused by COVID-19. The bill passed in the Senate on April 21 and has been sent to the president for his signature.
CUPA-HR Signs on to Comments on the Main Street Lending Program (April 16, 2020)
In comments submitted to Chairman Jerome Powell of the Federal Reserve (Fed), ACE, CUPA-HR and others request the Fed to address concerning barriers to accessing the Main Street Lending program's funds. The letter specifically asks the Fed to declare that nonprofit private and public institutions of higher education are eligible to receive the program's loans and to exempt student employees from the employee threshold count of less than 10,000 employees to broaden program eligibility for institutions of higher education.
CUPA-HR Signs on to Letter Urging Congress to Prevent Taxation of Emergency Student Financial Aid Grants Authorized by the CARES Act (April 21, 2020)
In the most recent letter sent to Congress, higher education associations strongly urge Congress to include language in upcoming COVID-19 response legislation that ensures that emergency student financial aid grants authorized by the CARES Act are not subject to taxation. The emergency financial aid awards, which are to be used by students for "expenses related to the disruption of campus operations due to coronavirus," may be counted as taxable income for non-qualified tuition and related expenses due to existing laws under the Internal Revenue Code. Those who signed on to the letter worry that this will undermine the effectiveness of the awards for students and ask Congress for a legislative fix to this issue.