CUPA-HR Leads Higher Ed Letter on I-9 Flexibility Guidance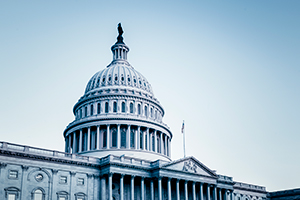 On August 9, CUPA-HR and 12 other higher education associations sent a letter to United States Citizenship and Immigration Services (USCIS) Director Ur M. Jaddou requesting the Department of Homeland Security (DHS) extend and amend its previously announced flexibilities on Form I-9 compliance requirements.
The guidance, which has been extended continuously since March 2020 and was amended on April 1, 2021, permits remote inspection of Form I-9 documents in situations where employees work exclusively in a remote setting due to COVID-19-related precautions.
Currently the guidance is slated to expire on August 31, 2021. As such, colleges that have used the remote I-9 accommodation will be required to physically inspect the documents of affected employees within three business days (by September 3) — providing a very limited window in which to inspect the documents of potentially large numbers of employees.
Our letter explains that "changing guidance from the CDC in response to new evidence on the Delta variant currently circulating in the United States and an increasing number of restrictions by states on COVID-19 public health measures has created additional uncertainty for human resources professionals planning to bring employees back to campus." Given those uncertainties, our letter asks Director Jaddou to extend the guidance beyond August 31 and amend it to include a reasonable timeframe for employers to conduct in-person verification once normal operations resume.
CUPA-HR will be following this issue closely and keep our members apprised of any updates to the current guidance.