CDC Releases New Reopening Guidelines and Updated Considerations for Higher Ed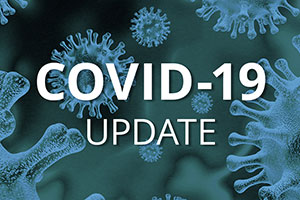 On May 19, 2020, the Centers for Disease Control and Prevention (CDC) published detailed guidelines for reopening schools and businesses that were closed due to stay-at-home orders resulting from the coronavirus pandemic. The 60-page document summarizes the agency's initiatives, activities and tools in support of the Whole-of-Government response to COVID-19 and also provides specific guidance for reopening child care centers, schools, day camps, restaurants, public transit and businesses with workers at high risk (individuals over age 65 and those with underlying medical conditions).
The industry-specific guidance provides recommendations to keep workers, students, customers and others safe as workplaces consider a gradual scale up of activities. It is meant to supplement the decision tools CDC released on May 14, 2020, and sets forth a menu of safety measures employers may find helpful at particular stages of the COVID-19 outbreak. CDC states that it will update this guidance as it develops additional best practices to help the spread.
Considerations for Higher Ed Institutions
With respect to the CDC's decision tools for colleges and universities, the agency updated its page outlining considerations colleges should take into account when reopening. The guidance offers ways in which institutions can help protect students and employees and slow the spread of the coronavirus.
The CDC guidance states that colleges "vary considerably in geographic location, size, and structure. As such, IHE officials can determine, in collaboration with state and local health officials, whether and how to implement these considerations while adjusting to meet the unique needs and circumstances of the IHE and local community. Implementation should be guided by what is feasible, practical, acceptable, and tailored to the needs of each community."
The considerations cover issues such as:
strategies to encourage behaviors that reduce the spread of COVID-19;
strategies to maintain healthy environments, such as modified layouts and physical barriers;
strategies to maintain healthy operations, such as protections for those at higher risk and flexible sick-leave policies; and
strategies to prepare for when someone gets sick, such as identifying an isolation room to separate anyone who has symptoms or tests positive.
This update was published May 19, 2020, so be sure to review it closely if you have not done so already.