CDC Issues Guidance for Higher Ed in Anticipation of an In-Person Fall Semester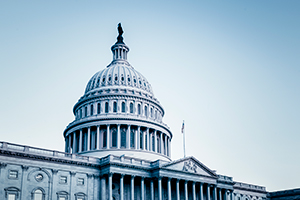 On June 4, the Centers for Disease Control and Prevention (CDC) issued revised guidance for higher ed institutions, providing updated recommendations for institutions considering the partial or full resumption of in-person learning for the upcoming academic year. The guidance is intended to supplement rather than replace federal, state and local health and safety regulations for higher ed institutions. The guidance was issued in four parts, which have been summarized below.
Guidance for Institutions Offering and Promoting the COVID-19 Vaccination
The guidance emphasizes the critical role of higher ed institutions in promoting vaccination among students, faculty and staff as the "leading prevention strategy" against COVID-19 outbreaks on campus. Suggested strategies for increasing access to vaccines and vaccination include providing accessible, on-site vaccination clinics, using students as "trusted messengers" to promote vaccine confidence, and offering flexible sick leave options and excused absences for employees and students pursuing vaccination or experiencing vaccine side effects.
Guidance for Institutions Where Everyone Is Fully Vaccinated
For institutions where all students, faculty and staff are "fully vaccinated prior to the start of the semester," the CDC deems it permissible for institutions to "return to full capacity in-person learning without requiring or recommending masking or physical distancing." While the guidance continues to promote the practice of hand hygiene, respiratory etiquette, symptom screening, and abiding by cleaning, disinfecting and ventilation guidance among vaccinated populations, the CDC emphasizes that the risk of COVID-19 and COVID-19 variant infection is low for fully vaccinated individuals without weakened immune systems.
Guidance for Institutions Where Not Everyone Is Fully Vaccinated
For institutions without fully vaccinated students, faculty and staff, the CDC urges campuses to adopt and implement prevention strategies to mitigate the spread of COVID-19. These strategies include the continued use of masks and practice of physical distancing, hand hygiene and respiratory etiquette; testing for COVID-19; contact tracing in combination with isolation and quarantine; and maintaining clean and ventilated environments. For individuals living in shared and congregate housing, the guidance recommends housing unvaccinated individuals in single rooms when feasible and "establishing cohorts" of people who are not fully vaccinated.
General Considerations for All Institutions
The guidance encourages all institutions to consider health equity when determining how best to address campus and community needs. Each institution should continue to abide by the strictest necessary safety and sanitation guidelines to prevent infectious illness transmission and adequately support the mental and physiological health of students, faculty and staff.
CUPA-HR will continue to provide up-to-date details from the CDC on best-practices for higher ed institutions.